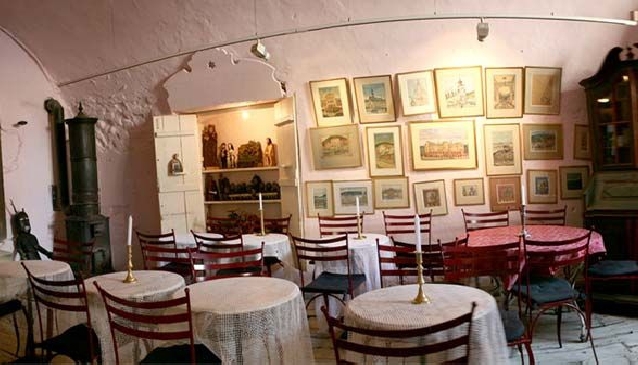 Top Attractions in Krakow
Inspiration
You'll need more than a weekend to take full advantage of all the attractions in Krakow...
Krakow has long been considered one of Europe's most beautiful cities, but the post-war division of the continent meant that for a long time it was out of the public eye.
More than twenty years after Poland shrugged off the Soviet yoke, today's visitor finds a city whose central Old Town boasts a stunningly preserved and maintained network of streets surrounding Europe's largest medieval market square. You'll need more than a weekend to take full advantage of all the attractions in Krakow and its tour and sightseeing opportunities.
Kazimierz - the "alternative" centre of Krakow
Beyond the Old Town lies Krakow's Jewish Quarter, known locally as Kazimierz. Following the near-elimination of Krakow's Jewish population by the Nazis, in recent years a revitalised Kazimierz has become the "alternative" centre of Krakow, with its own distinct style of gothic architecture and wonderfully eccentric bars, clubs and restaurants, such as Alchemia and Singer to highlight just two.
Kazimierz is generally considered the more happening area for nightlife, but plenty of the city centre's nightclubs are hugely popular with locals and tourists alike.
Nightlife and Culture in one unique city
Krakow has the highest concentration of bars per square kilometre in the world, ranging from arty genteel cafes like Café Camelot, via copious (and cavernous) cellar bars, to sophisticated cocktail bars such as Budda with its beautifully shady courtyard garden leading directly off the Main Square.
As a contrast Krakow has a huge diversity of museums, from Oskar Schindler's Factory, immortalised in Steven Spielberg's "Schindler's List", to the newly reopened Cloth Hall Gallery on the first floor of the Sukiennice building on the Main Square. If it's churches that interest you, you'll find no shortage of them either, and most with a story to tell.
Eating out in Krakow
When it comes to eating, Krakow restaurants match any in the rest of Europe, with Szara on the Rynek and Pod Aniolami further down the Royal Route on Grodzka Street, being particularly recommended. Italian restaurants are very popular in Krakow, but really you owe it to yourself to sample Polish cuisine, which celebrates centuries of tradition with a newfound confidence.
Festivals, theatre and events
If festivals are your thing then check out Krakow's Events pages for up to date listings. Krakow holds innumerable music festivals encompassing jazz, techno, classical, avant-garde and mainstream pop, as well as the annual Jewish Culture Festival and numerous film festivals and theatre events; there is nearly always something going on somewhere in Krakow.
Written by:
Anna Maciejowska
PUBLISHED: Jun 9th 2017