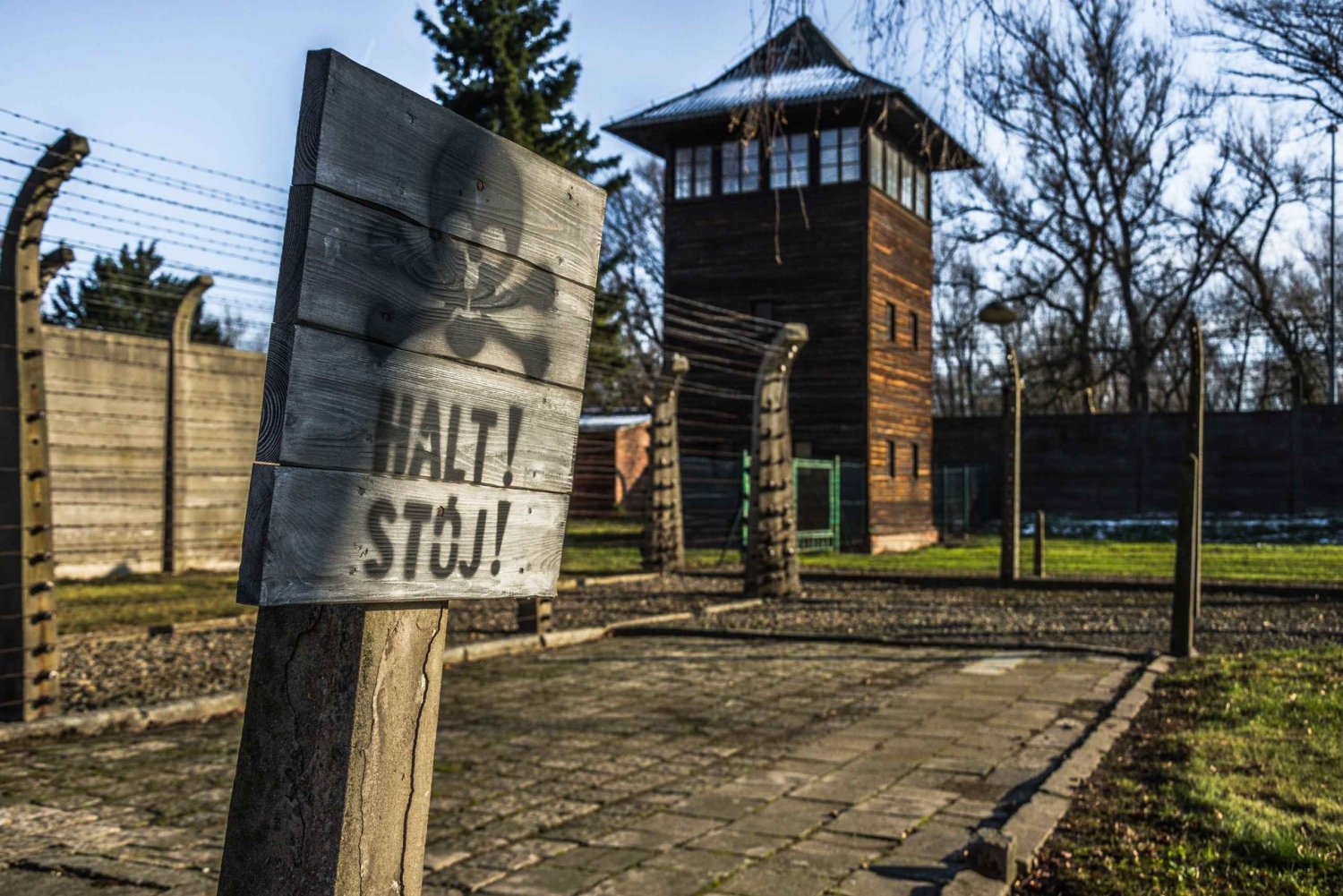 Event Details
Highlights
Visit the largest concentration camp of the Nazi Holocaust at Auschwitz-Birkenau
Learn more about the dark history of World War II from a professional educator
See the barracks and the inhuman conditions in which the prisoners were held
Pass through the infamous 'Arbeit macht frei' gate seen in history books
Walk away with a deeper understandings of the terrors of this time period
Description
Visit the Auschwitz-Birkenau Concentration Camp on a guided tour with a WWII expert. Explore the history of this infamous complex and learn about the tragic events that took place in it. See the original barracks in which prisoners were held to fully understand their situation. Meet your guide near the museum entrance, receive your entrance ticket, and go through security to join your group. Pass through the famous 'Arbeit macht frei' gate to enter Auschwitz I, where your guide will show you around the original preserved site and explain its touching history. After a short break, visit the second camp in Birkenau, where mass murders were carried out as part of the Nazi 'Final Solution to the Jewish Problem'.
Includes
Fast-track entrance ticket to Auschwitz-Birkenau Museum Museum guide Headsets
Important Information
The tour can take place between 7:30 AM and 3:00 PM. You can choose your preferred start time, but the exact starting time will be sent to you the day before the tour As per the requirements of the Auschwitz-Birkenau Memorial and Museum, please provide your full name and contact details as part of the booking It is not permitted to enter the museum with large bags or backpacks (the maximum size permitted is 20 x 30 cm) It is recommended to bring lunch and drinks with you The pace and duration of the tours are determined by the memorial's visitor service., GetYourGuide and your guide have no influence on the duration of the break times After completing the visit to Auschwitz I, there is a 15-minute break. During this time, you should go to the car parking area in Brzezinka by your own transport (2 km). If you came to the museum by public transport, inform your tour leader about it before starting the tour, which will help you to reach Birkenau
Easy cancellation
Cancel up to 24 hours in advance for a full refund
Save up to 50%

Reserve Your Experience

From PLN 90.00

PLN 45.00

Buy Tickets!