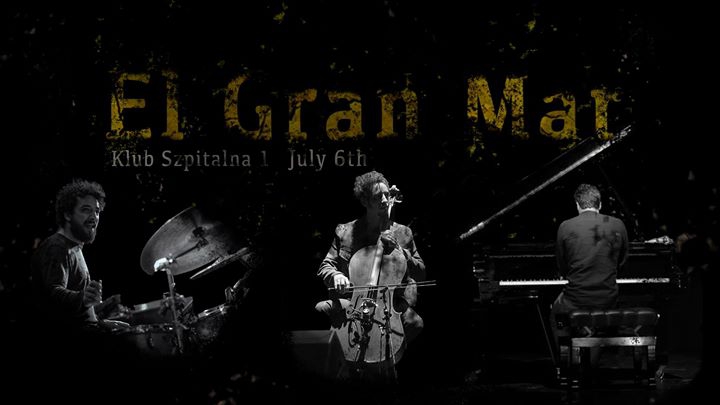 Event Details

On the 6th of July we invite you at Szpitalna 1 to El Gran Mar concert.

Project El Gran Mar is a celebration of countries and cultures surrounding the mediterranean sea. The trio consists of Piano+Vocal (Antonio Ortiz, Spain), Cello+Vocal (Eyal Yahav, Israel) and percussion+Vocal (Luati González, Spain), creating original compositions with a Spanish and a Middle Eastern flavor.

El Gran Mar concerts tend to feature different guests such as dancers, singers, guitar, flute and many more, mostly flamenco artists.

Coming back after a tour in Andalusia and a debut album that would be released in mid-June, the trio is arriving to Europe for a tour in Poland, Budapest, Prague and Berlin. The trio will give a unique performance combines with a computer and acoustic loops. A taste from the upcoming album!

Tickets will be available at the door in price of 15 pln.