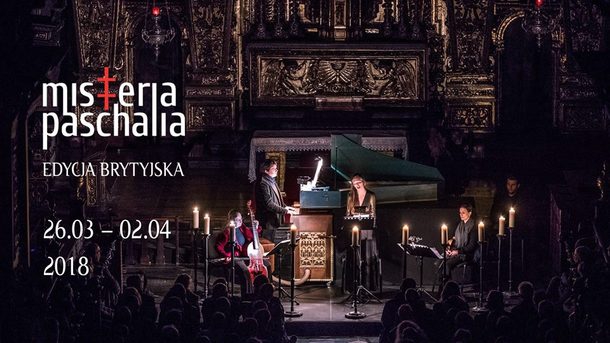 Misteria Paschalia
Krakow
Mon Mar 26th 2018 to Mon Apr 2nd 2018
---
Krakow
,

Krakow - various venues

Krakow
https://www.myguidekrakow.com/events/misteria-paschalia
VISIT WEBSITE
Event Details
Another edition of 'Misteria Paschalia', a festival with already established reputation among music lovers, attanding the festival annually. Today, Misteria Paschalia is one of the most important European festivals dedicated to early music. The consequently built image, carefully thought out programme, cohesive idea of presenting music connected to the Holy Week and Easter, performed by acknowledged masters and outstanding interpreters of the historical trend.

Two concerts series, eight days filled with Renaissance and Baroque music, thirteen concerts, plenty of Polish flavours, three world premieres, two Polish ones, and as many as seven commissions by the festival. These figures are impressive, but the festival is not about the numbers, but the emotional musical and cultural experience. The 15th edition of one of the most recognisable European early music festivals will offer innumerable opportunities to experience emotions hidden within music. Krakow in the week between 26 March and 2 April 2018 is not to be missed!
John Butt, a prominent conductor and musicologist, a Professor of Music at the University of Glasgow, has been invited by the City of Krakow to co-create the programme of the 15th edition of the festival. He is the Artistic Director of the Dunedin Consort based in Edinburgh – a sister city of Krakow. John Butt specialises in early performing practices and has authored highly acclaimed interpretations of works by English composers of the Baroque era.

" The new concept, based on international cooperation, coproduction and common ideals connected strongly to music and the art of its interpretation, is being realized for the second time," says Izabela Helbin, Director of the Krakow Festival Office. "In 2018 we will present the most notable pieces created on the British Islands. But the programme proposed by John Butt and developed in close collaboration with the Krakow Festival Office's experts will not only acquaint us with the greatest musical accomplishments of the British, but will also present a cultural network that linked the regions of Europe in the Renaissance and Baroque periods."

Tickets and festival passes to the festival concerts will be available for purchase from Monday (5th of December) from via www.eventim.pl and in InfoKraków tourist information points: at ul. św. Jana 2, at the Wyspiański Pavilion (Pl. Wszystkich Świętych 2), in Sukiennice (Rynek Główny 1/3) at Powiśle 11, at ul. Szpitalna 25, at św. Józefa 7 and in ICE Kraków Congress Centre (ul. Marii Konopnickiej 17). Tickets to each event cost from 21 to 120 PLN, and festival passes cost from 50 to 650 PLN.