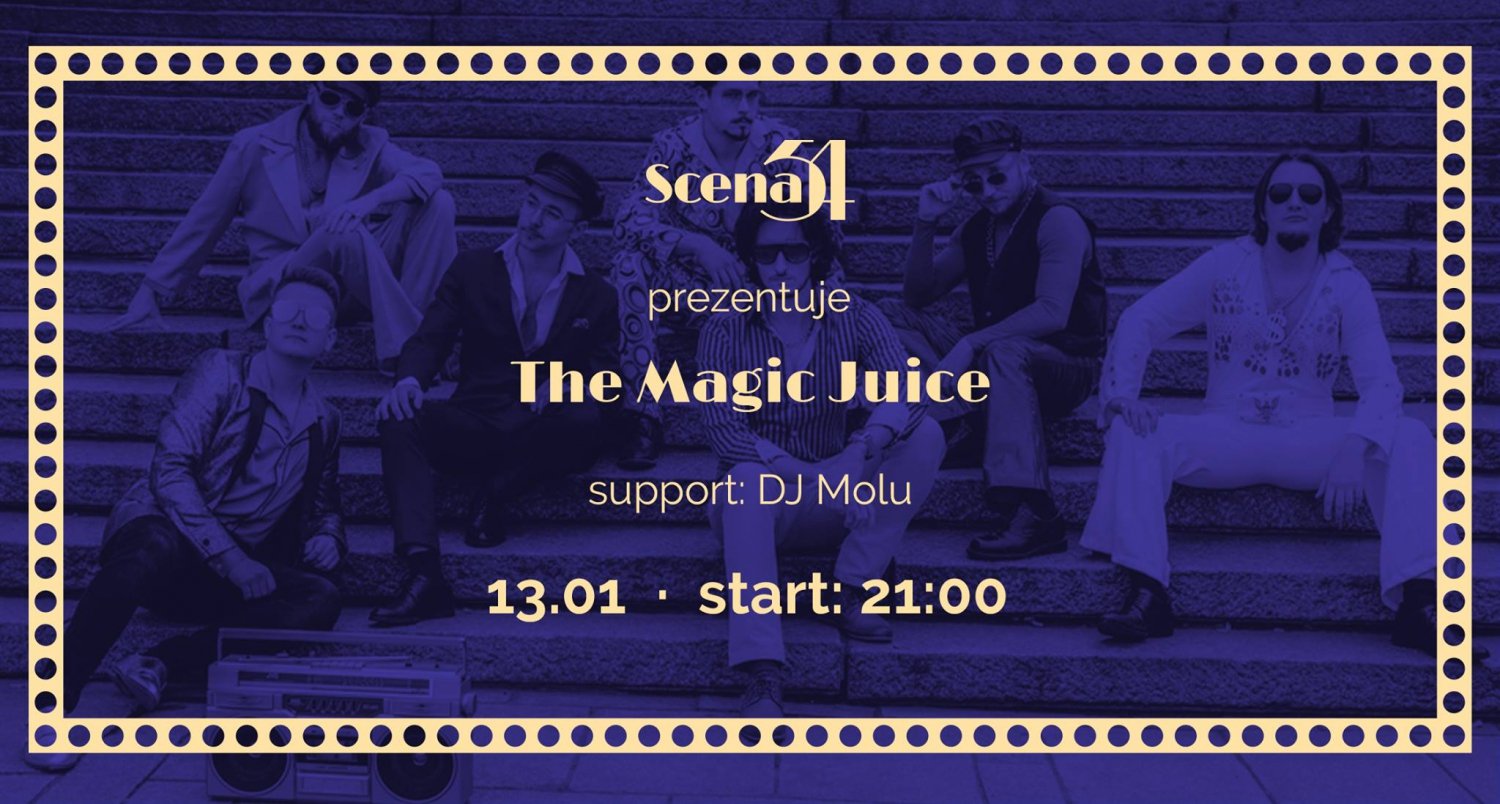 Event Details
13.01 (Saturday) in Scena54 near Dolne Młynów 10/2, a band full of positive energy from Cracow playing the disco-funk The Magic Juice will perform.
It will be a real treat for those in love with the sound of an oldschool funk from the '70s and' 80s, mainly due to the rich instrumentation that the Magic Juice boasts:
Oscar Hudyk - vocal
Damian Skóra - guitar / vocal
Miłosz Skwirut - bass
Konrad Hajduk - keyboard
Mateusz Karoń - drums
Tomasz Drabik - alto saxophone / vocal
Dominik Borek - trumpet
All this creates an impressive musical explosive mixture, thanks to which the persons at the concert of The Magic Juice, in the closest vicinity of the scene, are attacked with endorphins in the purest form. You do not need a doctor when you hear MJ in action :)
The Magic Juice repertoire is a selection of songs that reigned on the dance floors of such places as the famous New York Studio 54 or the iconic Soul Train program, as well as the addition of original songs written in this style.
The performance is a complete show, with costumes, running, and above all music, which unfortunately today can only be heard from vinyls. They will give it to you live! If someone has fear of heights, we warn you - there are dances on the tables at their concerts!
Behind the DJ, as a support DJ MOLU will stand, continuing with his sets of front fun on the dance floor :)
FREE ENTRANCE