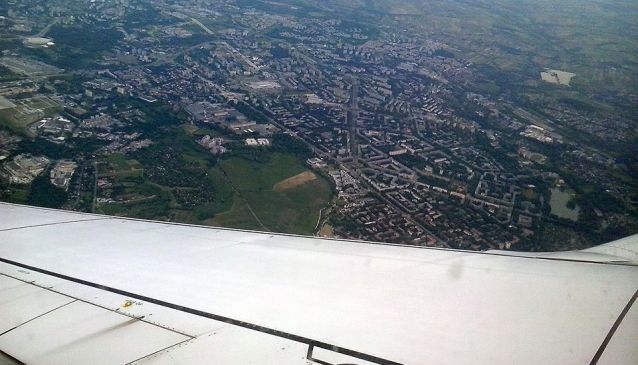 Nowa Huta - A Product of Socialist Realism
Adventure
The idea to locate Nowa Huta in an area of fertile land was purely an ideological one.
Nowa Huta is the easternmost district of Krakow but is radically different from the glamour and prestige that is abundant in the Old Town. Despite the fact that this area has evidence of being inhabited since the Neolithic Age (10,200 BC – 2000BC), it is better known in more recent times as being an example of a well-designed district built in the socialist realist style. It seems that the idea to locate Nowa Huta in an area of fertile land was purely an ideological one as the Communist Government wanted to break the bourgeois spirit of Cracovians. To do this they constructed a massive steel mill in the area and invited workers from outside Krakow to come and live in Nowa Huta. By doing so they planned to promote hard work and efficiency as core values of every citizen's life.
The idea behind the construction of this unique social realist design was that it could act as a fortress if necessary with the wide streets and large number of trees designed to contain a nuclear blast. Despite the greyness of the buildings, Nowa Huta also has many parks and areas of recreation and also has many biking paths for cyclists. The central point of Nowa Huta is Plac Centralny. Nowadays the square is officially known as Ronald Reagan Square but is still called Plac Centralny by locals. Formerly there was a large statue of Lenin in the centre of the square but this was removed when the Communist system collapsed in 1989.
Nowa Huta has many attractions for tourists who wish something different in Krakow. Crazy Guides offer a whole range of Communist tours for small or larger groups in an old-school Trabant car or in their party van. For those who wish to go it alone, you could start with Wanda Mound. Information about it was first documented in written form back in the 13th century. Legend has it that the mound is the resting place of Princess Wanda who committed suicide rather than take part in an unwanted marriage. Another major attraction in this district is the ArcelorMittal Steel Mill (commonly know as the Tadeusz Sendzimir Steel Mill), which is the second largest of its kind in Poland. Unfortunately, it is no longer open to tourists but occasionally there are concerts in the former tinning mill.
In Nowa Huta there is a branch of the Historical Museum of Krakow. Another museum is the Muzeum PRL (the official name in Polish for the Communist Polish People's Republic), which has exhibitions documenting life in Poland during Communist times. The Lord's Ark church ("Arka Pana Kosciol") is the first Catholic church built in Nowa Huta after a successful struggle of locals against the regime. It was constructed entirely by local volunteers with no help from the Communist authorities and was finally consecrated in 1977. Today it is a testament to the endurance of the people who were forced to live under an oppressive regime.
For aviation enthusiasts there is also the Aviation Museum which hosts a large collection of airplanes on the sight of a former airfield. Two places which are not actually in Nowa Huta but are on the border are "Ogrod Doswiadczen", a wonderful garden which houses the Stanislaw Lem Garden of Experience, an interactive open-air education exhibition and Krakow Arena, a brand new, state-of-the-art arena which was built and ready the 2014 Men's World Volleyball Championships and houses multiple top notch music and sports events!
Check out the impressive Cistercian Abbey, Mogila Abbey ("Opactwo Cystersow w Mogile") which dates back to the 13th century. Jan Matejko's manor house is also worth seeing if you are interested in the work of one of Poland's most famous artists. It is a small building which acted as a workshop for the renowned painter. For those who want to simply admire the design of this unique part of Krakow, hop on a bus or tram from the city centre and travel to Nowa Huta where you first have a filling meal at Stylowa Restaurant, which is decorated and imbues an atmosphere from former Communist times. After this, take a walk around Plac Centralny and the Avenue of Roses ("Aleje Roz") and imagine what it would have looked like in the past with big Vladimir Lenin peering down on everyone below.
Written by:
Philip Soanes
PUBLISHED: Jul 4th 2018