Magia Day Spa - Krakow
Treat your body to some loving care in the centre of Krakow.
Magia Day Spa is Best For
Directions to Magia Day Spa
Magia Day Spa is a luxurious spa centre located close to the Main Market Square in the historic city of Krakow. If it's relaxation and a quality service using the latest innovative methods you are searching for, Magia Day Spa is the place for you.
Located in the recently renovated basement of an old building, comfort and calmness are embodied in the walls of this spa. The world-class spa treatments here have been designed in cooperation with Pevonia Botanica to ensure customer satisfaction.
There is a whole range of treatments on offer. Body care treatments include: body massage, dermation, manicure, pedicure, paraffin treatment, waxing, face massage, palm care treatment, body rituals and feet care treatment. For the face there is basic face care treatment, dermation, microdermabrasion, purifying treatment, eye treatment, Pevonia Betonica treatments, tinting and Organic Series treatments. Dieticians are available to advise you on how to plan a diet to your needs.
The team at Magia Day Spa is welcoming and attentive to the personal needs of each client. Gift vouchers can be purchased online or at the centre itself. There is also a shop where you can buy products from such well-known brands as Kanu, Pevonia Botanica and Salco au Naturel. Be sure to have a look at their website to avail of the latest special offers and promotions.

OCTOBER SPECIAL OFFERS: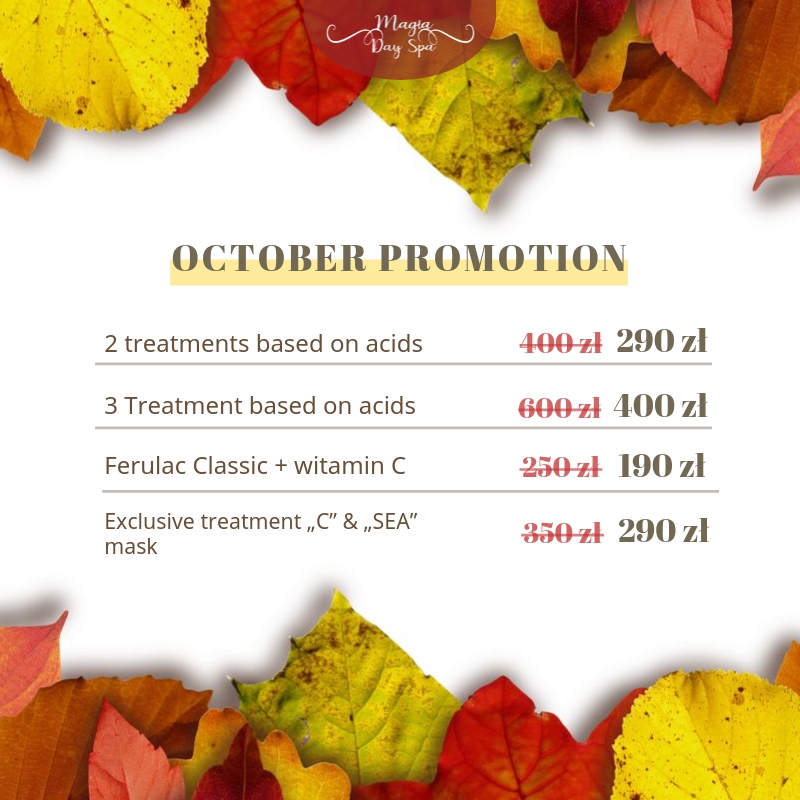 Magia Day Spa
Magia Day Spa
Magia Day Spa
Magia Day Spa
Magia Day Spa